Starting lineup:
Thailand U19: Nalonsa; Burkoree, Buaphan, Theekawin, Phon-ek; Phochai, Saibetch, Sittha, Thawatchai; Aymoat, Karkana.
Brunei U19: Ryan; Amar, Herman, Mavericks, Norazlan; Izaham, Wafiq, Danisi, Hackme; Eddy; Bazley.
Score: Kroekphon Arbram (45′), Winai Aimaot (72′).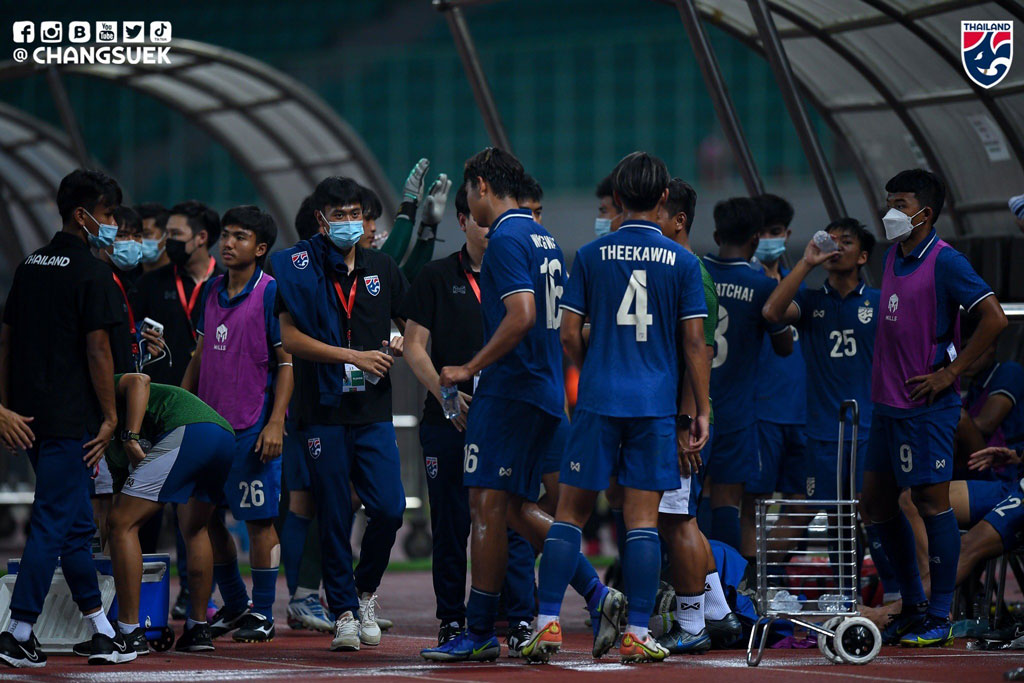 Thailand U19s have a more admired squad in every way, easily creating overwhelming games compared to Brunei's U19s. However, the Golden Temple's offense lacked the necessary mutations to penetrate the Brunei U19's defensive "wall".
It wasn't until the 45th minute that Thailand U19s broke the deadlock after Kroekphon Arbram's goal. Starting from Brunei's U19 defensive mistakes, the midfielder wearing the No. 19 jersey entered the penalty area and coldly defeated goalkeeper Riyang Ayman Jali in the face-to-face position.
After the intermission, the scene on the Patriots Candela Baga court was still similar to the scene when Thailand U19s overwhelmed Brunei U19s in the first half. However, coach Salvador Valero Garcia's pupils were no longer as aggressive as they were in the first 45 minutes of the game.
In the 72nd minute of the game, striker Vinay Aimott hit the goal after an assist by his teammate, and Thailand U19 extended the score to 2-0.
Head coach Salvador Valero Garcia took the lead from a safe distance and instructed the students to slow down the game in order to maintain their strength and fitness for the confrontation with Vietnam U19s two days later. On the other side of the front line, Brunei U19's resistance is quite weak. Therefore, the 2-0 score of "War Elephant" remained until the end of 90 minutes.
With this victory, Thailand U19 continued to sit second in Group A with 10 points after the same 4 games as Vietnam U19, but fell behind due to the goal difference (+6 vs +9).