Phnom Penh Crown coach Oleg Starynskyi spoke highly of the home team in a press conference before the game against Viettel, who beat Young Elephants FC 5-1 on the opening day.
"Viettel is a strong team with a balance between the two lines. They can impose the tempo of the game. The opponent has a lot of players representing different levels of Vietnam. We also have a lot of players from Cambodia," said Oleg Starynskyi .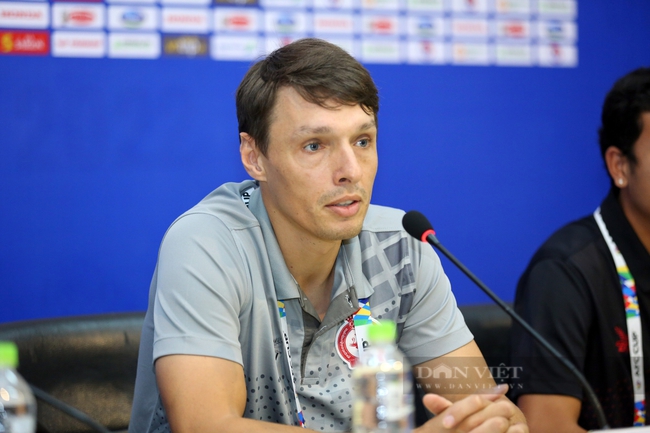 The Phnom Penh Crown coach said that this is just a simple game between the two clubs in the AFC Champions League, and it is not from this game to compare the development of the two football backgrounds. "This is not a representative football match between two teams because there are many factors," he said.
Speaking of the match against Viettel, Mr. Oleg Starynskyi said that it was a crucial match that would determine the chances of the Phnom Penh Crown going on.
"The first game, we played really well. After the game, the team looked back at the video and realized that there were some mistakes that needed to be corrected. I think tomorrow will be a good game, but also the toughest game." The whole season whole team. Tomorrow's game is decisive and only a win will keep the chance of progress. Tomorrow we know how to focus on the game, it is important to control the game and aim for the three points," coach Oleg Starynskyi expressed his determination to beat Viettel.
Meanwhile, player Andres Nieto thinks they have enough ability and conviction to beat the hosts: we took a closer look at our opponents. Not only Pedro and Giovane, but Vettel has many other talented players. But we also have a lot of talented players, in addition to teamwork and good preparation. "